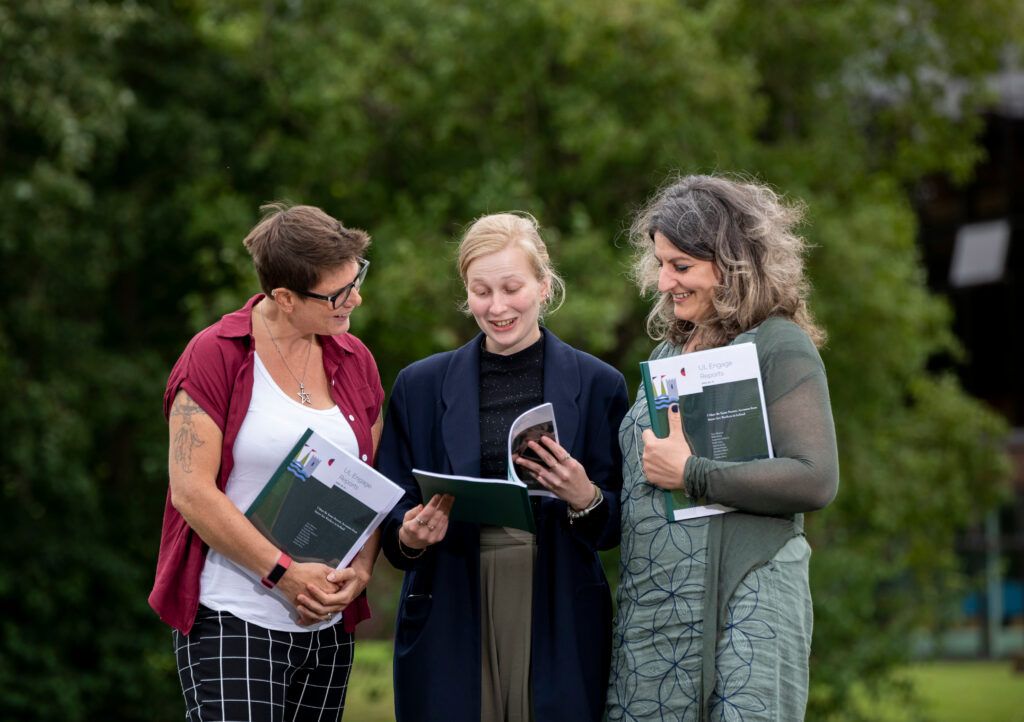 We are excited to share the news about "I must be some person: Accounts from street sex workers in Ireland from the project 'Working It'." The report was officially launched last Thursday, August 25th. It was also published and made available to the public through the University of Limerick (UL) Engage Reports series (2022, No. 10) – You can access the report here.
This research is truly one of a kind, however, we wholeheartedly hope that it will encourage more peer-led and participatory research, as well as official decision-making that puts sex workers in the center and provides them space to advocate for their rights and well-being. If we want to protect and support vulnerable and frequently marginalised groups and advance in the protection of human rights as well as effectively combat human trafficking, we need to listen to sex workers and ensure that their rights are secured and protected by law and the larger society.
The findings of this report have received astonishing media attention in Ireland, but the research team says that it is only the beginning of the engagement and dissemination process. Unless the Irish Government, Minister for Justice, and political parties perceive public support for what multiple human rights groups and sex workers are demanding, there will be no 'political will' to change the 2017 law.
Huge congratulations to the whole research team; especially to our own Dr. Anca Minescu, Anastasiia Zubareva, and Tainara Paulon, as well as other Global MINDS alumnae who acted as contributors to the report: Farah Mehnaz, Diana Lizarazo, and Aigerim Balkhashbayeva.